AirROC D45 SH
[ Edit:

admin

  Created Date:

2013-01-01

Readed Times:

Font:

big

middle

small

]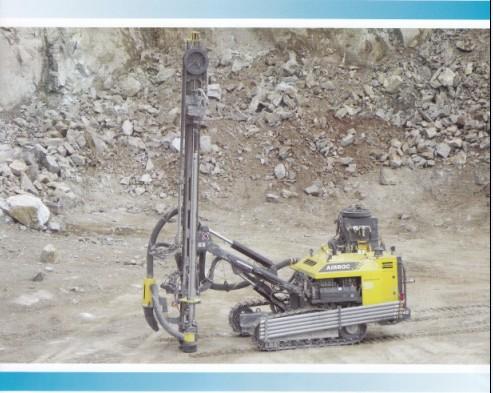 Simplicity delivering maximum performance
Recommend Hole Diameter:89-127mm(3 1/2''- 5'')
Sustainable Productivity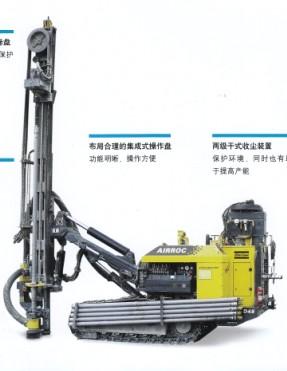 Rotatable hose reel drum
For smooth feed and improved hose service life
High torque hydraulic rotation unit
For tough ground conditions
Accessible and grouped drill station controls
For superior visibility and easy operation
Environmental friendly
Dry dust collector for increasing productivity
Powerful hydraulic traction
For high speed and terrainability on any surface conditions
Conveniently located drill rod storage rack
For one man operation
Operator friendly,safe and ergonomic
Tramming control panel station
No compromise in performance
Main benefits:
Low fuel consumption-high penetration rate thanks to the combination of AtlasCopco Single stage high pressure compressor and down-the-hole hammer
High performance-with the reliable hydraulic control system,ergonomically designed operator environment,good visibility and hand reach serviceability on the ground.
Heavy feed and rotation unit-designed for any ground condition
Operation friendly-with dual control station for easy drilling and tramming
AirROC D45 SH drill rig from AtlasCopco is straight foward and packaged with single stage high pressure portable compressor and down-the-hole hammer.
With the compact and simple AirROC D45 H S,
benefitted with low fuel consumption,ground level serviceability and high performance,there is no matching competition.
AirROC D45 SH drill rig is ideal for construction projects,aggregate quarries,cement and limestone quarries and mining applications.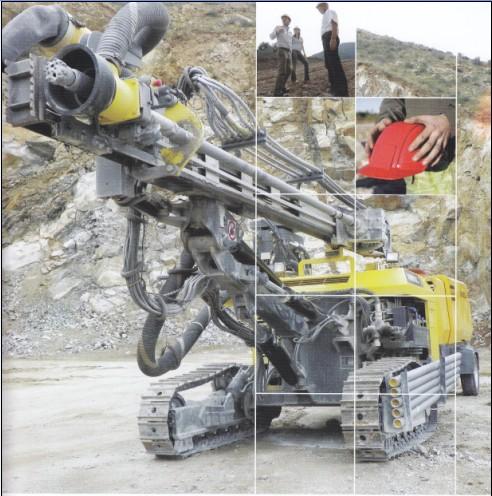 Two position controls
Well placed controls on the back side enables operator to stand on the rig while tramming.side control panel with gauges for easy operating and being able to visualize the drilling.
Reliable and simple hydraulic controls
The straight forward design helps to minimize maintenance of the system and increase the rig availability with smooth rig operation
Rig packaged with compressor and DTH equipments
Highly efficient and economic offering less fuel consumption with single stage high pressure compressor.The DTH hammers provides unbeatable performance and increased customer value.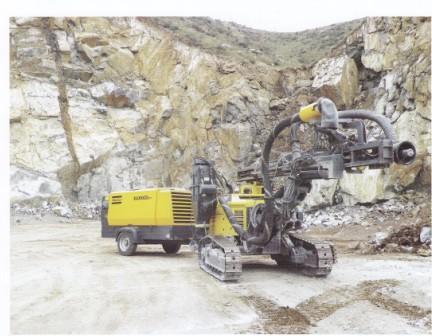 Technical specification

Hole range

89-127/92-140 mm (35/8''- 5'')

Rotary head

Hydraulic

Drill tube diametre

76, 89, 102

Drill tube length

3 m

Feed

Feed length

6,702 mm

Travel length

4,000 mm

Feed force, max

12 kN

Carrier

Tramming speed, max

3.75 km/h

Traction force, max

50 kN

Track oscillation

±10º

Ground clearance

363 mm

Dimensions

Weight

7,600 kg

Length, transport position

7,372 mm

Width

2,256 mm

Height

2,711 mm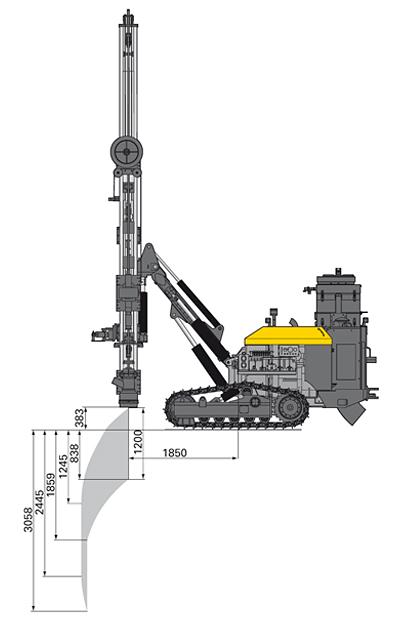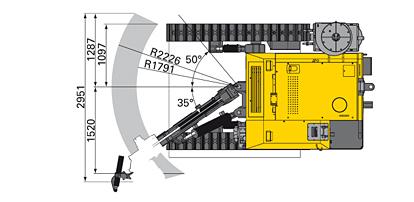 【Print the page.】【Close the page.】